This Link List Dashlet can be used to provide a list of links to external websites like Documentation or Application logins so the Dashboards can contain monitoring data and also information necessary to understand and check the data. Next to this you can forward the User to other Dashboards or information with TrueSight.
Features & Functions
Flexible configuration options for different display options
Shortcut from the Dashboard directly to Application Logins and Documentation
Shortcut from the Dashboard to other Dashboards or information in TrueSight
Export / Import to quickly configure huge list based on CSV
Sorting based on Description and Link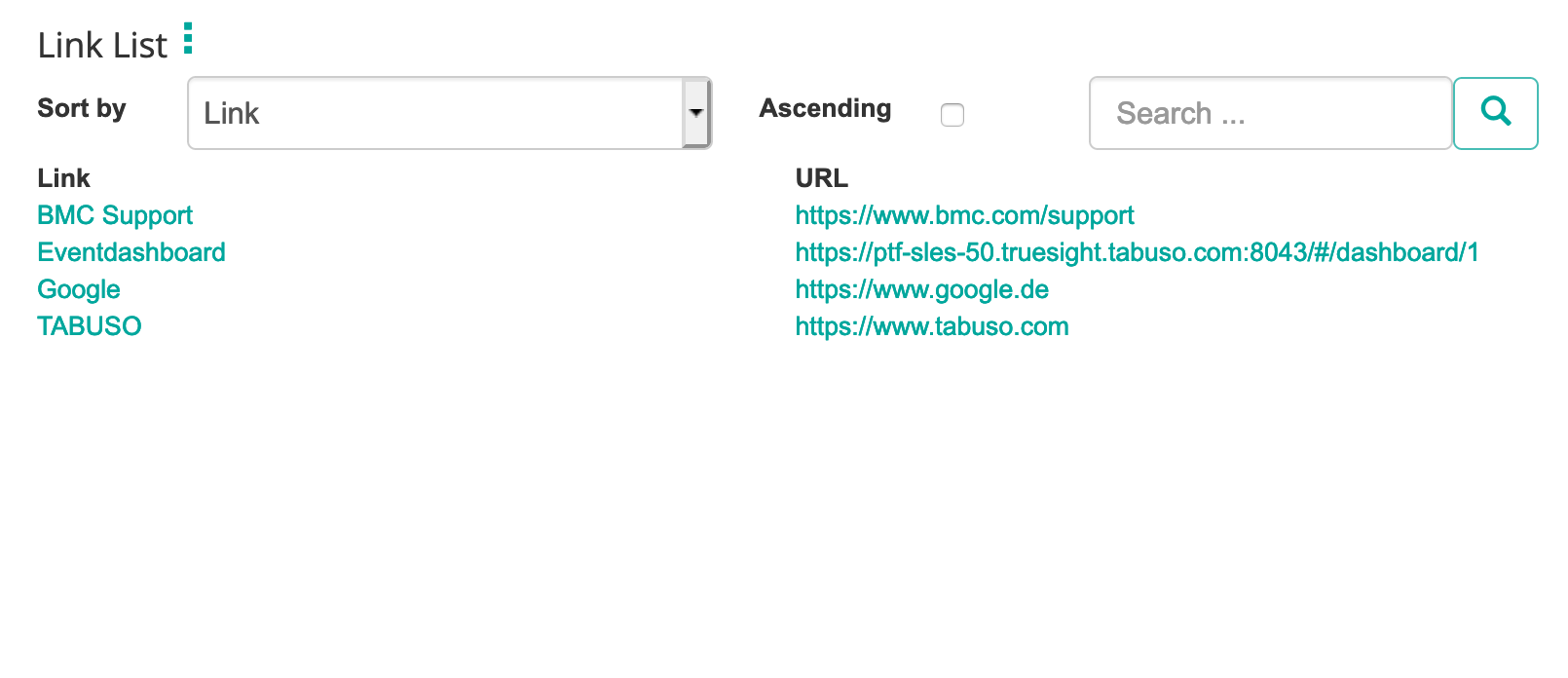 New in Version 1.6.10 / December Update

New option to always open Link in new Windows
Click here to go to the Download page and download a Trial version of the Dashlet!