Die TrueSight Usergroup ist ein von den Kunden, Partnern und BMC Software organisiertes Treffen. Diese Website dient als zentrale Informationsstelle für Terminplanungen, Lokationen, Agenden und Anderes rund um diese Veranstaltung!
Bei Fragen zur TrueSight Usergroup einfach kurz eine Mail an info@tsug.de schicken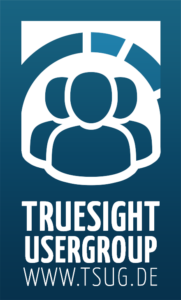 Jetzt neu! TrueSight Usergroup@BMC Communities …
Einfach registrieren und mitmachen …
https://communities.bmc.com/groups/truesight-user-group
(Sie verlassen die TAUBER Business Solutions Webseite!)
Nächste Veranstaltungen
TrueSight Stammtisch / 02.2021
TrueSight Usergroup / Frühjahr 2021
Agenda
Wir arbeiten zurzeit an den Daten, Inhalten und der Agenda für die TrueSight Usergroup Veranstaltungen in 2020 🙂
The German TrueSight Usergroup is a community driven technical meeting run by customers, partners and BMC Software (the vendor) itself. This website will be used to provide locations, schedules, agendas and topics around the events.
If you have questions, please don't hesitate to contact info@tsug.de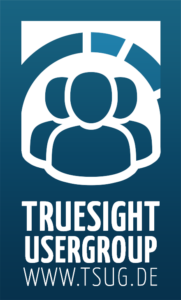 TrueSight Usergroup  2021
Agenda
We are currently working on dates, contents and the agenda for the TrueSight Usergroup events in 2020 🙂