Die TrueSight Usergroup ist ein von den Kunden, Partnern und BMC Software organisiertes Treffen. Diese Website dient als zentrale Informationsstelle für Terminplanungen, Lokationen, Agenden und Anderes rund um diese Veranstaltung!
Bei Fragen zur TrueSight Usergroup einfach kurz eine Mail an info@tsug.de schicken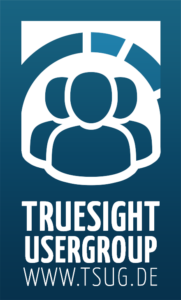 TrueSight Usergroup 2022
Wir treffen uns endlich wieder in Persona in Wien um den aktuellen Status rund um TrueSight und Helix Operations Management zu diskutieren.
Neben der RoadMap wollen wir dieses Mal den Schwerpunkt auf dem Thema Upgrade legen. Ausserdem begrüssen wir Phillipe Plomteux der uns
seine aktuelle Version von Proactive Pack vorstellen wird.
Wann?
10. November 2022
Wo?
ASK Academy Wien, Kärntner Ring 12, 1010 Wien
Anmeldung? Per Mail!
office_AT@nttdata.com 
The German TrueSight Usergroup is a community driven technical meeting run by customers, partners and BMC Software (the vendor) itself. This website will be used to provide locations, schedules, agendas and topics around the events.
If you have questions, please don't hesitate to contact info@tsug.de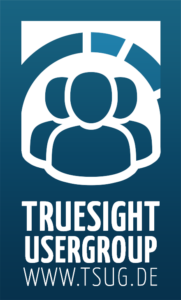 TrueSight Usergroup  2022
After years of virtual Events we will meet in person again in Vienna to talk about the actual status if TrueSight and Helix Operations Manager.
Next to the current RoadMap we will focus on upgrading. Next to this we will have Phillipe Plomteux with us talking about the latest version
of Proactive Pack.
When?
10th of November 2022
Where?
ASK Academy Vienna, Kärntner Ring 12, 1010 Vienna
Register? By Mail!
office_AT@nttdata.com